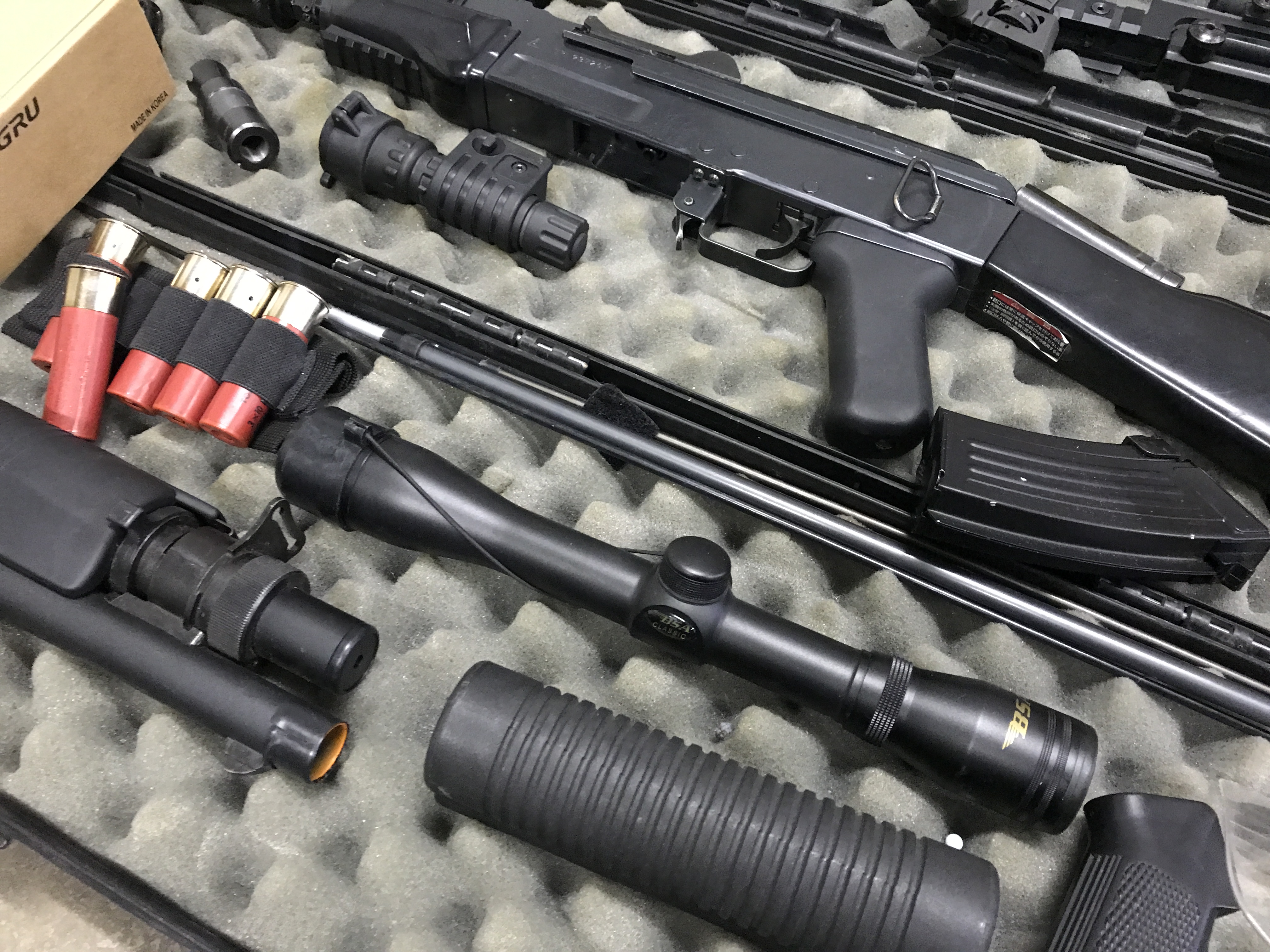 Airsoft collection – $400 obo $250 CASH (Anchorage)
A complete collection of airsoft AEGs, gear, mags and much more. Main AEGs are the KWA full metal M4-16 and Tokyo Marui AK47 Spetsnaz with upgraded mechbox. No idea what the condition of the batteries are today, has been stored for years. The KWA did fire, but I didn't even look inside to see what battery is in it.
Also included are a great working Tokyo Marui M90 shorty with spare shells and a crappy springer P99. There are loads of accessories, scopes, chronometer, tac vest, holsters, throat mics, grips, magazines and lots of .23g.
See photos, I am not going to sell individually. Buy it all, then sell off whatever you don't want, make a profit.
TAKE IT ALL $400 OBO. Bring cash, no trades.
Email: kkastner@alaskazone.com
##### UPDATE  – AUGUST 4, 2017 ###########
The ONE GBB IS INCLUDED in the listed price! Unless it sells on eBay first.
http://www.ebay.com/itm/322625455108?ssPageName=STRK:MESELX:IT&_trksid=p3984.m1555.l2649
 (1) WA CQB MASTER Hi-Capa 45 with one magazine.
##########################